REIKI WITH ANGELA VANCOUVER

In addition to being a personal trainer I'm also a Level III Usui Reiki Practitioner offering Reiki sessions in Vancouver, B.C.
Reiki is a wonderful relaxing healing modality. Also called "laying of hands" and "invisible healing" Reiki is essentially energy healing and is very helpful for releasing stress and breaking down unhealthy energetic patterns that we carry in our energy field.
Energy, And Your Health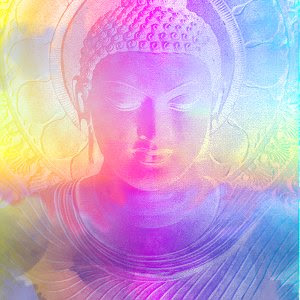 I love this beautiful picture of Buddha, it reminds me to be calm and centered within myself and at peace and in tune with my body. Although, it can be difficult to feel calm and peaceful if there is physical or emotional pain in our body and in our lives.
I have been practicing Reiki for several years, starting in 2009, it is something I have been drawn to after many years training and teaching Martial Arts and having always been sensitive to the energies around me.
It has helped me in so many ways and has literally changed my life, so much so that I am happy to share what has helped me with others.
Reiki is a healing modality that facilitates healing by releasing stress and tension and promoting deep relaxation. Our body is composed not only of physical elements such as muscles, bones, nerves, arteries, organs, glands, etc.; it also has a subtle energy system through which 'life force energy' flows. Our physical body is alive because of the 'life force energy' that is flowing through it. If our 'life force' is low or blocked, we are more likely to get sick.
Keeping yourself in a healthy energetic state can be difficult at times, as you know, life can throw us many unexpected curve balls and this can create stress in our in our bodies and in our lives. Some common stressors stem from illness or injuries with yourself or the people you care about, loss of a job, change of a job, or money worries, dysfunction or misunderstanding in relationships, divorce, not eating the right foods or overeating, not exercising, and so on… all of these things affect us more than you know at the energetic level which is where all disease and imbalances stem from so it is important to keep yourself healthy physically, mentally, and energetically everyday.
I often remind myself that there are many things in life we can't control, but we do have the power to take care of our health and because our level of health affects everyone and everything around us, I believe that it is essential to take the time to do the things that help us feel good on a daily basis.
What is

Reiki

?
Rei: Universal radiant energy, spirit
Ki: Vital life-force energy which flows through all living things, breath of life, energy of life
"Reiki (pronounced ray-key) is a natural, safe and gentle healing modality that utilizes the laying on of hands. Reiki is a Universal Life Force Energy and the Reiki Practitioner is able to tap into an unlimited supply of this energy and channels it to the client to create spiritual, mental and physical well-being. Historically, many cultures around the world have had the knowledge and wisdom that energy flows through all living organisms. In recent years, studies by scientists and medical doctors have documented this form of energy and its role in the body's innate healing process and immune system functioning.
Reiki is not a substitute for medical treatment but is complementary with these treatments.
Reiki healing can promote balance, harmony and well-being for people on physical, emotional, mental and spiritual levels."
Reiki allows the energy to move harmoniously along the meridian lines for increased well being. The energy can also be channeled into specific body locations and energy centers to alleviate negative symptoms and return your body to a balanced state.
Reiki healing can relieve pain, reduce stress, poor circulation, muscle tension, inflammation and emotional disorders.
Common sensations that clients report feeling during a Reiki session include: tingling, heat vibrations, and a movement of energy throughout different areas of the body. These sensations facilitate the body's natural ability to heal itself. During Reiki you may experience relaxation, inner peace, increased energy, vitality and a sense of empowerment." (www.reiki.org)
If you any questions about having a Reiki session or you'd like to set up an appointment contact me directly below. A one hour session is $60
I completed all my Reiki attunements and training with Christa Lynn. I met her as one of my personal training clients. For more information see her website http://christalynn.ca/